Pete Walther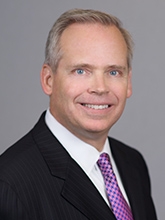 Managing Director, President, Marsh McLennan Agency Private Client Services
Pete Walther, President of Marsh McLennan Agency Private Client Services (MMA PCS), is a seasoned executive with nearly 30 years of experience in finance, wealth management, and risk management leadership. 
Beginning his career in 1987 within the banking community, Pete focused on managing senior debt portfolios. In 1995, he was recruited to Marsh to help in the launch of its Private Equity, Mergers & Acquisitions (PEMA) practice, a business Pete ultimately led for the North America region. After nine years at PEMA's helm, he was tapped to structure and lead Marsh's Alternative Risk Solutions practice globally and subsequently Marsh's Midwest Zone. Then in 2007, Pete returned to the PEMA practice once again, this time as the leader of its Asia-Pacific region based in Australia. In 2010, he was recruited to lead the turnaround of Australia's largest non-institutionally owned network of financial planners and accountants, Professional Investment Services. 
With his diverse background in wealth management, tailored to complex credit and risk, and almost three decades of serving sophisticated clients, Pete was a natural choice to lead Marsh's PCS business when he returned to the US and rejoined the firm in 2016.