Jeff Janes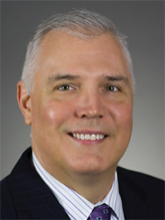 National Marketing Leader, Marsh McLennan Agency Private Client Services
Jeff works closely with Pete Walther, our National Private Client Services Leader, to grow the private client business by helping to identify go-to-market strategies, implementing traditional and digital marketing best practices along with proven brand support aligned with the national business plan. He will also assume the day-to-day management of the regional marketing team for the PCS- National Region.
Since 1994, Jeff  has worked in the financial services industry. Before joining MMA earlier this year, he held top management positions in both marketing and sales roles at some of the country's largest insurance companies and distributors. Over his career, Jeff has won 12 awards for marketing, copywriting, and design. He also served more than 9 years on the board of directors for a $65 million retail financial institution representing more than 12,000 customers, serving three consecutive terms as board president.
Jeff holds a Bachelor of Arts degree in English from the University of Iowa, and is pursuing an Executive MBA from the Quantic School of Business and Technology. He resides in Panora, Iowa with his wife and two sons. In his free time he enjoys golfing, boating, and exploring the great outdoors.