David R. Russell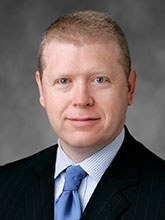 Senior Vice President, National Sales Leader, Marsh McLennan Agency Private Client Services
Private Client Services, directs the personal insurance consultation and client service offered to individuals and families with complex risk profiles across the US. With more than 25 years of extensive insurance and management experience, he leads his team in maximizing the firm's broad resources, bringing together unique marketplace and localized insight, and delivering integrated, tailored solutions that protect clients' property from loss and wealth from liability risk.
Engaging as a true trusted advisor, David regularly connects with the client's financial advisors, attorneys, accountants and other advisors to help ensure the client's holistic insurance program is in sync with their comprehensive wealth management plan.
Since joining Marsh in 1995, David has provided expert client advice and successful leadership in a variety of roles including Account Executive, Client Advisor Manager, Connecticut Office Leader, and Northeast Sales Leader before assuming his current role in 2017. Prior to joining Marsh, David managed a personal insurance franchise for five years. He holds a bachelor's degree in business administration from Pace University in New York.