Insurers for Individuals and Families
To provide you access to optimal insurance solutions, Marsh McLennan Agency Private Client Services maintains strong relationships with the nation's premier insurance companies specializing in protecting successful families and individuals. They offer broad coverage, industry-leading claims service, and high ratings for financial stability.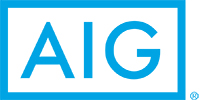 AIG Private Client Insurance is part of AIG Property Casualty, a world leading property casualty and general insurance organization serving more than 70 million commercial and personal clients around the world. With one of the industry's most extensive ranges of products and services, deep claims expertise, and excellent financial strength, AIG enables its commercial and personal insurance clients alike to manage virtually any risk with confidence.

Berkley One exists to provide a better insurance experience for sophisticated individuals and families. With expertise and creative solutions for homes, autos, art and collectibles, liability, watercraft and collector vehicles, we help protect what brings our clients joy. Backed by Berkley, one of the nation's leading commercial property and casualty insurers, and our One to OneSM policy and service experience, caring and expert claims service and TrueRiskSM consulting, we're redefining insurance to help clients keep moving forward. Simply better. Berkley One.

Chubb is the world's largest publicly traded property and casualty insurer. With operations in 54 countries, Chubb provides commercial and personal property and casualty insurance, personal accident and supplemental health insurance, reinsurance and life insurance to a diverse group of clients. The company is distinguished by its extensive product and service offerings, broad distribution capabilities, exceptional financial strength, underwriting excellence, superior claims handling expertise and local operations globally.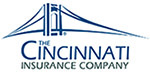 The Cincinnati Insurance Company, rated A+ by A.M. Best Co. a leading provider of insurance ratings, offers home, auto, life and business insurance. Standing among the nation's top 25 property casualty insurer groups, Cincinnati continually strengthens service by offering a local presence, unparalleled claims service, competitive insurance products and innovative solutions. Since 1950, Cincinnati Insurance has partnered with the best independent agents to offer Everything Insurance Should Be® to the people and businesses in their communities.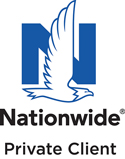 In 2013, Nationwide created a specialized personal insurance offering for clients who value flexible coverages and comprehensive protection for their hard-earned assets. Nationwide Private Client products and services are specifically designed to address the needs of affluent individuals and their families. Clients enjoy the financial stability of Nationwide, a Fortune 100 company with superior credit ratings, as well as a broad network of responsive, experienced professionals who provide concierge claim service and one-on-one support.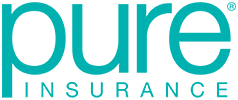 Privilege Underwriters Reciprocal Exchange (PURE) is a policyholder-owned insurer dedicated to creating an exceptional experience for responsible high net worth individuals and families. PURE provides best-in-class, customizable coverage throughout most of the U.S for high-value homes, automobiles, jewelry, art, personal liability, watercraft, and flood. Inspired by some of the finest policyholder-owned companies in the world, PURE emphasizes alignment of interests and transparency.
Other Insurers
Because every client is unique, and because our goal is to ensure the widest variety of options when designing your personal insurance program, we also maintain relationships with more than 200 additional insurers. Speak to a Marsh McLennan Agency Private Client Services Personal Risk Advisor for further details regarding additional carrier partnerships.