Hi, I'm Ken.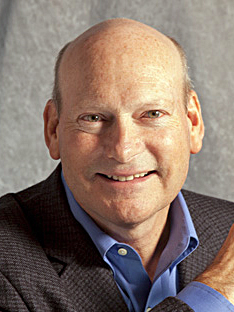 Business Development Executive
Houston
All About Me
I've made a career in sales since college graduation, when I chose to enter the insurance industry. Most of my insurance career has been in personal lines, and I've spent more than 20 years on the private client side of our industry. I inherited a strong work ethic from my dad. I'm very goal-oriented and results-oriented. I don't just work 9 to 5, and I am driven by accomplishment. I also don't do anything halfway; if I start something, I'm going to finish it. I try to stay pleasantly persistent with prospective clients until they give me a definitive answer.  
My Role
This is my second time working for Marsh. Earlier in my career, I was a regional leader for Marsh PCS and hired some of the firm's current executives before relocating back home to Texas. When I had the chance to come back to Marsh about three years ago, I did not hesitate. Marsh is a great place to work. While my current title is Business Development Executive, and I am responsible for sales and new accounts in our zone, I see my job as a combination of consultant, producer, trusted advisor, relationship manager, and mentor. I work with our clients and centers of influence – financial and professional services firms that complement what we do – to meet new clients and help them find solutions. I have many trusted relationships with financial services professionals. My experience also helps our colleagues overcome challenges they sometimes encounter in serving clients.
What I Like Most
Number one for me is helping clients protect their assets and safeguarding them. I like the consulting aspect of my job, taking complex products and simplifying them, and teaching clients about managing their risks. I also enjoy relationship building with clients and their centers of influence. And not least, I enjoy our people, our brand, and our reputation. I'm proud to wear the Marsh hat.
Where I Hope to Go with Marsh
Our clients need strong advisors to recommend solutions. Marsh has a great brand; we're well-known. That helps me continue to build relationships, stay in front of clients, and keep talking with them to bring in more new clients who can benefit from our solutions. Touching a lot of lives in a positive way is a good feeling.