Vehicle Recalls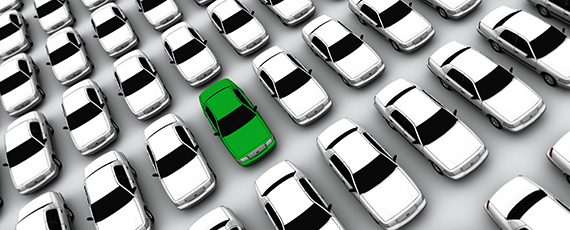 According to Transport Canada, the year 2014 marked more than eight million individual vehicle recall notices being issued in Canada. In 2015, just one incident required one-and-a-half million Canadian vehicle recall notices to be sent regarding defective air bags distributed by the Japanese manufacturer Takata.
Reports about vehicle problems can originate from a number of sources including the police, lawyers, government departments, insurance companies, and of course the general public. Under normal circumstances, Transport Canada gathers and assesses these reports and then decides if it appropriate to contact the vehicle manufacturer. If contact is deemed warranted, Transport Canada will instruct the manufacturer to investigate the report and confirm if there is a defect. Upon confirmation, the manufacturer will investigate, formulate, and test a way to correct the problem. Once a viable fix has been identified, this information will be conveyed to Transport Canada, and they will then ask that the manufacturer issue a recall notice. Corrective repairs related to vehicle recalls are almost always at no-charge to the consumer.
Most Canadians know and understand the importance of having the corrective action required by recall notices completed in a timely manner, however, it may surprise you to know that approximately 25% of all recall notices in North America remain unacted upon. The reasons for this will vary, but out-of-date records regarding current vehicle ownership surely play a part. If you have moved since purchasing your current vehicle(s) or are not the original owner of your current vehicle, please ensure that the vehicle manufacturer knows how to contact you in case of a recall.
Government Resources
The Government of Canada and specifically Transport Canada provides several online resources to help with notifying vehicle manufacturers of your current contact information and to check if current recalls affect your vehicle. On the government website, you can:
Registering to be notified of recall notices is always recommended and a simple process that ideally only takes a few minutes.
Government Legislation
Following the 2015 budget submitted by the Progressive Conservatives, legislation was introduced to allow the government (specifically Transport Canada) to order vehicle recalls — similar to the powers the US government already has. Through the Safer Vehicles for Canadian Act, the government could order a vehicle manufacturer or importer company to distribute recall notices and require the repair of non-compliant or defective vehicles. In addition, the government would be able to levy monetary penalties against vehicle manufacturers that do not comply with recall orders. These fines can be up to $200,000 per violation/per day.
The legislation is aimed at increasing scrutiny of the recall process and helping ensure Canadian consumers are advised of recalls and receive corrective service work in a timely manner.
The Recalls and Safety Alerts Mobile App
The Government of Canada has developed a mobile app for consumers to find the information they need about recalls on the go. The app is available for Android, Apple, and Blackberry devices in both English and French. Find out more.