Pet Insurance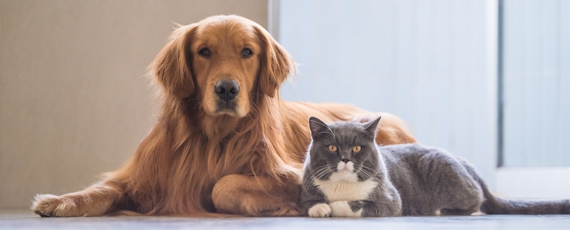 For many Canadians, pets are the family that we have the privilege of choosing. They are an integral part of our daily lives. They are a surprising source of documented health benefits — pet ownership is linked to lower rates of depression, lower blood pressure, higher rates of serotonin and dopamine (which can calm and relax), and lower levels of triglyceride and cholesterol (indicators of heart disease). They offer love and companionship — and sometimes they become ill.
We all hope that we can afford the treatments our pets need to live long healthy lives, but some pet owners are left with difficult decisions when the cost of medical care exceeds their ability to pay. This is when a little pre-planning and pet insurance may be of assistance.
Discounted Pet Insurance Rates for Marsh Canada Limited Clients - Call Petsecure at 1 888 920 7176 for your discounted rate.
Is pet insurance right for me?
The answer to this question will vary with the individual owner, and will depend on a number of factors including if the owner is willing to pay the premium amount associated with pet insurance. Some owners will pay anything for their pets and like the certainty of knowing coverage is in place. Others will be somewhat more noncommittal when it comes to purchasing insurance. In either case, the decision to buy or not buy pet insurance is both an economic and emotional one based on the owner's desire for peace of mind balanced with their willingness and ability to pay for coverage.
In some instances, owners may be forced to euthanize their dog or cat if they cannot afford to pay for treatment. As a way of avoiding this circumstance, pet insurance provides owners with a way of budgeting for an emergency concerning the health of their animal through monthly premium payments.
Pet Insurance vs. Personal Savings
Many pet owners have voiced the opinion that personal savings are a suitable replacement for pet insurance. There is no question that emergency savings are a good thing, however, the purpose of pet insurance, or any insurance for that matter, is to help look after expenses that the individual would otherwise have trouble paying — not to replace savings.
Regarding savings, discipline is also required to ensure that funds are actually available when you need them. Often emergency savings are used for other purposes and not available for an owner's pet care expenses when required. In other instances, the intention to contribute to savings plans, sometimes does not actually translate into savings. Even if you are committed to contributing to a savings plan, having an emergency concerning your pet's health two months from when you start saving would obviously present a problem in paying for treatment needed right away.
Bear in mind that most pet insurance coverage requires that you submit a claim and wait for an assessment of that claim before any money is paid. Direct payment of bills by insurance companies is a not a practice some veterinarians will accept, so be prepared to wait while your claim is being processed. This is a prime example of how emergency savings can be important in bridging the time required for a claim payment. In an ideal situation, a pet owner should have both an emergency savings fund and an appropriate amount of pet insurance.
The Rising Cost of Treatment
The costs of even common veterinary procedures for pets have never been greater, and continue to increase over time.  
Procedures involving areas of specialty including cardiology, neurology, ophthalmology, oncology, anesthesiology, dentistry, and radiology can be similarly expensive or even more expensive. It is a shockingly common occurrence for pet owners to be worrying about how to pay for veterinary services at a time when they should be worrying about the welfare of their pet.
Pet Insurance Options
Pet insurance is not a one-size-fits-all offering and insurance companies will usually give you a number of choices regarding different coverage plans and options.
As expected, the plans featuring lower maximum coverage amounts, more exclusions, and a deductible will generally cost you less on a monthly basis than more comprehensive plans. The good thing about this is that you have control over the option you choose and can fit the cost to your budget accordingly. Remember to read and understand all of the policy coverages and exclusions before buying any insurance. Make special note that insurance coverage will rarely be honoured for treatment relating to pre-existing medical conditions.
Conclusion
Being a Canadian citizen means having paid health care available when we become ill — our pets are not as fortunate. Owners have the responsibility of deciding what is right for their pets in almost all circumstances. Making an informed decision regarding their pet's future health care is an important part of that. With a little planning, the real winner here is your pet.
Marsh Canada Limited receives compensation for business referred to Petsecure.