Ontario Car Insurance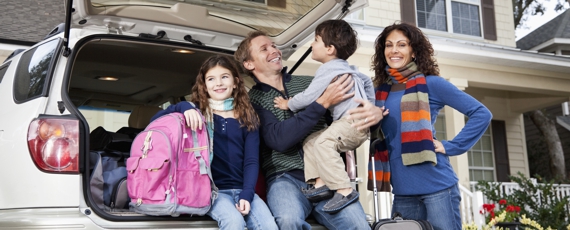 If you currently purchase Ontario car insurance, you have the misfortune of paying the some of the highest automobile premium rates in Canada. There is clearly frustration among Ontario drivers with this situation. As a result, Ontario car insurance premiums are now commanding more attention from the provincial government, regulatory bodies, insurance organizations, brokers, and insurers alike.
So why are your auto insurance premiums so high?
The contributing factors include:
Fraud – According the Insurance Bureau of Canada (IBC), the losses attributable to auto insurance fraud in Ontario could be as high as $1.6 billion per year. This estimated amount likely includes fraudulent claims for accidents, injury treatment plans at for-profit medical rehabilitation clinics, charges from tow truck drivers, and work done at auto repair shops. This is not to say that even a more than a small percentage of individuals participate in fraudulent claims, however, the ones who do are clearly contributing to the problem. Of note, the insurance industry indicates that a larger than average amount of fraudulent activity has been originating from the Greater Toronto Area (GTA).
Medical Benefits – No-fault accident benefit claims averaged $28,978 per claim in Ontario in 2011. This compares with averages of only $3,568 in Alberta and $7,377 per claim in the Atlantic provinces. With such a large discrepancy in average benefit amounts paid, it's not hard to see why Ontario car insurance rates are higher than in our sister provinces. For Ontario, this contributed to a $4.1 billion total cost for accident benefit and bodily injury tort claims in 2011.
Mediation of Benefit Claims For Minor Injuries – As part of 2010 legislation reforming Ontario car insurance, the benefit limit for minor injuries was cut from $30,000 to $3,500. Not surprisingly, this resulted in more claimants filing for mediation — at one point there was a backlog of over 30,000 claims for review due to around 80% of claims falling within the minor injury guideline and dissatisfaction with the imposed $3,500 benefit limit. This not only added to the cost of claims, but stressed a system which was not setup to handle so many mediation requests.
Insurer Profits – Consumer groups have long argued that insurer profit margins are one of the main reasons that Ontario car insurance rates are so high. However, statistics quoted by IBC do not support this conclusion. From 2008 to 2010, the insurance industry reportedly lost over $2 billion on Ontario car insurance. In 2011, the estimated insurer profit was only $233.2 million (a relatively small amount when measured against total premiums of $10.3 billion for the year). On the other hand, the Ontario Trial Lawyers Association (OTLA) has countered that the insurance industry has actually earned more than $2 billion since 2010. The OTLA maintains that insurer accounting practices distort the true earnings picture.
So, how do we fix the problem?
The recent re-election of a majority Liberal government in the province could have several implications for the future of Ontario car insurance. The Liberal legislation originally introduced in March 2014 as "The Fighting Fraud and Reducing Insurance Rates Act" proposed measures including:
Financial Services Commission of Ontario (FSCO) licensing of health care clinics that bill to insurers for accident rehabilitation services. These clinics must be FSCO-licensed as of Dec. 1, 2014.
Increased powers for the FSCO in the investigation and possible prosecution of fraud cases. This would be in addition to setting up a provincial fraud investigation unit.
Proposed rule changes intended to:

Expedite the settlement of disputed insurance claims.
Help cut legal fees and other costs insurance companies must pay.

Reducing the amount of interest rate paid on prejudgment accident pain and suffering claims from 5% to the "market rate."
These measures are squarely aimed at helping to fully implement a sustainable decrease in Ontario car insurance rates. As of July 2014, Ontario car insurance rates have decreased by an average of 4.66%. Provincial Finance Minister Charles Sousa has stated the government is on track to meet a two-year promise to drop average car insurance rates in Ontario by 15%.