Liability Lawsuits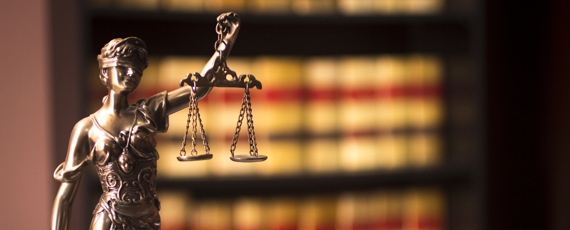 How vulnerable are you to a lawsuit? Do you have 'deep' pockets? Are you or your family in the public eye? Do you have domestic employees? Do you host events or entertain at home? Do your service providers (e.g. caterers, florists, and valet parking attendants) have insurance to protect you and your guests if they cause damage or injury? It is not just physical injury or property damage that can result in multimillion-dollar lawsuits.
Engaging in social media or speaking ill of a neighbour at a public meeting could provoke a suit for libel or slander; service on a not-forprofit board can lead to charges ranging from discrimination to misrepresentation.Personal employees can sue or be sued.
It Can Happen To You
In a recent case, a pedestrian received a $19 million settlement after she was accidentally struck by the defendant's vehicle, causing brain damage, hallucinations, and memory loss. While this is an example of a rather large settlement, it is not uncommon for jury awards to exceed $1 million.
Even frivolous lawsuits can add up to huge legal costs. Plaintiffs' attorneys often work on a contingency basis—so it costs nothing for someone to sue if there is potential for a windfall judgement. Defendants, on the other hand, must pay defense attorneys for every hour they work on a case. Not only are assets at risk, but so is future income. If you lack sufficient resources to pay assessed damages, the courts can award the plaintiff a portion of your future earnings to satisfy the judgement.
Protection Against Lawsuits
Supplemental protection against potential lawsuits is provided by excess (also known as umbrella) liability insurance. It begins where homeowners and automobile policies leave off, providing higher limits and additional coverage for:
claims for damages caused by you, your family (whether living at home or at school), and even your pets, whether they occur on or off premises;
non-business related personal injury liabilities, such as slander, libel, defamation, invasion of privacy, wrongful eviction, or false arrest;
liabilities faced during international travel—for example, a car accident involving a rental car while traveling out of the country; and
legal defense costs for a covered loss.
Protection For Volunteer Activities
Some excess liability policies provide limited liability coverage for volunteer work performed for a non-profit organization. Depending on the organization, there may be sufficient coverage provided by the group's own insurance. But when this is not the case, philanthropic activities—such has holding a board position for a charitable organization—can put personal assets at risk. Additional coverage may take the form of an excess liability policy that specifically includes directors and officers (D&O) coverage for non-profit board service. You may also want to consider a separate D&O policy that would cover additional liabilities such as errors, omissions, misstatements, or breach of duty.
Personal Employees
Personal employees (e.g. household workers, health care givers, and personal assistants) raise two sets of liability considerations. The first consideration is liability caused by the employee. Homeowners, automobile, and excess liability policies should be structured to respond if the employee is involved in an accident while driving your car or accidently injures a guest visiting your home. Part-time and contract workers not covered under your own insurance should provide proof of workers' compensation and liability insurance; you do not want to be liable if your caterer spills hot coffee that critically burns a guest.
The second consideration is for damages claimed by the employee. Workers' compensation insurance protects you from claims if the employee is injured on the job. Insurance to protect against accusations of wrongful termination, sexual harassment, and misconduct should also be considered.
Liability may be your most important insurance issue because of the threat to your assets and future earnings. If you have any questions concerning the amount of your protection and its adequacy, contact your insurance broker.
Choosing Your Excess Liability Coverage
Personal Injury. Lawsuits involving accusations of libel, slander, defamation of character, mental injury, and wrongful eviction should be covered.
Directors Liability. When serving on boards of non-profit organizations, ensure that you have coverage for personal injury and property damage.
Defence Costs. Unlimited defence cost coverage is best—remember to ask for pre- and post-judgement interest coverage.
Uninsured Motorists. Make sure coverage extends to include damages you are legally entitled to receive from the owner of an uninsured or underinsured motorized land vehicle.
Rental Car Coverage. Coverage should optimally be included for cars rented for less than 30 days anywhere in the world.
High Limits. Ensure your coverage is adequate to protect your assets. Through some insurers, limits up to $50 million are available.
Worldwide Coverage. Look for worldwide liability coverages with no territorial restrictions and full protection for property such as homes, automobiles, and watercraft wherever they are in the world.
No Deductible. Some policies feature no self-insured retentions so you do not have to pay a deductible in the event of a claim.
Broad Definition of Named Insured. A broader definition of a covered person can mean fewer denied claims.