Legal Expense Insurance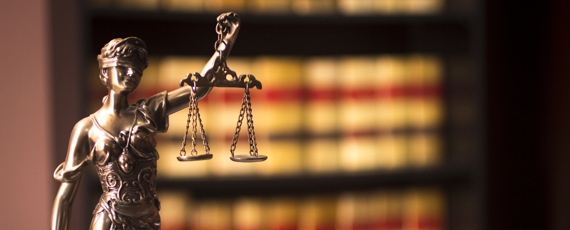 Fighting your next speeding ticket or otherwise choosing to defend your legal rights in court can be an expensive undertaking — in these cases legal expense insurance may help.
The need for legal expense protection and advice can arise out of everyday situations at home, at work, or on the road. Just think about all of the situations in which a lawyer's representation or advice could help you. Have you recently bought a faulty product, had a car leasing dispute, received a speeding ticket, had your driver's licence suspended, had a slip and fall injury, been involved in a property dispute, or been subject to a tax audit? The list goes on and on.
Legal expense insurance is a unique product that helps individuals defend or pursue legal action if they have a dispute with another party. With legal expense insurance coverage, policyholders typically have access to legal advice and guidance, plus the security of knowing the costs of pursuing legal action will likely be covered to the extent of the policy terms and conditions.
According to the 2018 Canadian Lawyer Magazine Legal Fees Survey, the average hourly cost of a lawyer is $414/hour, the cost of a one-day criminal trial is $5,000, and the cost of a two-day civil trial is $15,000. With costs like these, sometimes Canadians will forego pursuing their legal right to use the court system. When pursing legal action, most Canadians would have no choice but to pay for legal defense costs out-of-pocket, even if they just want counsel to represent them in court for a speeding ticket. Of course, having access to paid legal representation becomes even more critical if you are the one being sued.
With this mind, Marsh's Private Client Services is pleased to announce the availability of an affordable legal protection and advice service underwritten by DAS Canada. It provides our clients with access to legal expense insurance and advice at a specially negotiated rate which can be paid in full by credit card.
Legal Expense Insurance - An Exclusive* Offer for Customers of Marsh's Private Client Services (PCS) or Members of a Program Administered by PCS
Buy DAS Personal online for only $150 per year (plus administration fee and applicable taxes). Please use offer code "MARSHDAS2020" to start your purchase. The policy includes coverage for reasonable legal costs incurred in pursuing or defending a claim including lawyers' fees, disbursements such as medical reports, expert witness costs, and court costs; and adverse costs in the event the judge finds in the other party's favour. Access to a Legal Advice Helpline to discuss any personal legal matter (including tax advice) is also included. For drivers, DAS Personal includes legal expense protection for personal vehicle-related matters such as total loss valuation disputes; obtaining Statutory Accident Benefits from your automobile insurer; legal defence (against breach of highway traffic law or regulations such as speeding tickets); driver's licence protection; auto contract disputes; and, issues arising from driving vehicles owned by a third party.
Common Insurable Situations
When shopping for legal expense insurance, it is advisable for individuals to seek coverage that will insure them under a wide variety of scenarios. Below are examples of common situations in which legal expense insurance may help:
Contract Disputes

A manufacturer refuses to repair a faulty product that a policyholder had just purchased from them.
A policyholder leases a vehicle and at the end of the term returns the car to the dealership who is now charging her for damage that they claim extends beyond normal wear and tear.

Total Loss Valuation Disputes - A policyholder's vehicle has been valued as a total loss and the insurer has only accounted for the age and mileage of the car, but not any of the recent repairs and improvements that have been done.
Obtaining Statutory Accident Benefits from your Automobile Insurer - A policyholder doesn't understand all the documents she has to file to get accident benefit coverage and needs help completing them.
Driver's Licence Protection - A policyholder's license is suspended and he needs to drive to perform his employment duties.
Legal Defence - A policyholder received a speeding ticket that he wants to challenge.
Bodily Injury - A policyholder has slipped and fallen in a puddle of water at the grocery store. There were no signs warning of a wet floor, and his ankle is sprained as a result of the fall. The policy will cover the costs of the legal representation for the policyholder to take action.
Property Protection - A neighbour has cut down the common hedge and assistance is required in helping the policyholder rectify the issue.
Tax Protection - A policyholder has received a notice that he will be audited and needs legal representation.
Unlimited Telephone Legal Advice

A policy holder is undergoing a separation with his spouse. How can he ensure more time with his children?
Can a police officer search my car trunk when I am being pulled over for speeding?
Case Studies
Study 1 - Scott took his car to be detailed at a local detailing shop. When he picked it up, there was a large scratch down the side that had not been there when he dropped it off. He confronted the shop about it and they claimed it was already there. Scott called the number listed on his DAS Personal policy and his case was evaluated. A lawyer was assigned and negotiations with the shop began. The case was settled out of court with the autoshop agreeing to repair the scratch and pay for a rental car while this was being done. Scott paid nothing for the lawyer who assisted him.
Study 2 - Abdul booked what he thought was a special vacation for his family through a tour operator. The agent assured Abdul that it was a five star, all inclusive resort and that all the food and drinks were included in the price. When Abdul and his family arrived at the resort, it looked nothing like the brochures they were shown. Furthermore they had to pay for their own food and drinks which was contrary to their agreement with the tour operator. Unsure what to do, and disappointed by their vacation, Abdul called DAS when he returned home from the trip. On reviewing the file documents, it appeared there was a case for breach of contract. DAS appointed a lawyer who negotiated an appropriate settlement for Abdul and his family. DAS paid the legal fees charged by the lawyer for his work that resulted in the settlement.
These scenarios have been created from real life events but are not indicative of future outcomes. The ability to successfully settle a legal claim and the ability to have such legal expense covered under the DAS Personal legal insurance policy will depend on the specific circumstances on a case-by-case basis.
Source: DAS Canada
Conclusion
At some time or another, everyone needs legal protection and/or advice. The problem has always been how to buy this type of protection affordably. Clients of Marsh's Private Client Services now have access to legal protection and advice services at only $150 per year (plus an administration fee and applicable taxes) for DAS Personal. This product can help fill an important gap in standard insurance coverages, and at only $150 per year it does so at a minimal cost. Our clients can purchase this coverage online at shop.marsh.ca.
* Coverage is available only to existing clients who insure one or more Personal Lines policies (property and/or automobile insurance) through Marsh's Private Client Services (PCS) or members of a Personal Lines Group Insurance Program administered by PCS. If you are unsure of your eligibility to purchase this coverage, please contact your PCS insurance broker at 1 877 476 6727 or by email at service.shop@marsh.ca. Customers who purchase this coverage without meeting eligibility requirements described herein risk being denied coverage by the insurer1. If you are not currently a PCS client and are interested in more information about PCS services, please contact us at 1 877 476 6727.
1 DAS Personal is managed by DAS Legal Protection Inc. and underwritten by Temple Insurance Company, members of the Munich Re Group.