Insuring High Value Items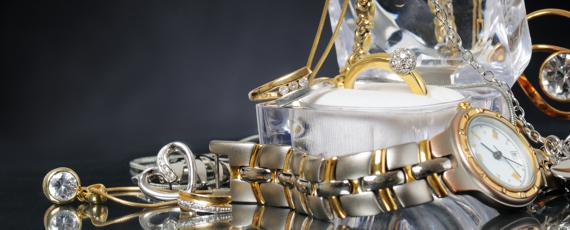 The importance of personal property can be measured in both sentimental and monetary values. Items may come into your possession through an inheritance, a generous gift from a loved one, or maybe you're one of the lucky (or clever) few who managed to uncover a genuine antique at your local flea market. In each case, it's a good time to take stock and determine whether or not those and other valuable articles warrant extra insurance coverage.
Your standard homeowner, tenant, or condominium insurance policy will typically include coverage for personal items such as jewellery and other valuable possessions but that coverage may be limited to a fraction of their current value.
There are a couple of ways to increase the insurance protection on your valuable possessions. You can increase the limit on your policy for personal items, or you can obtain broader protection through a floater or endorsement, which itemizes each piece, whether it be a single antique or an art or fine wine collection.
Adding separate cover may cost more in premium but this broader coverage will respond in situations not typically covered in homeowners policies, such as accidental damage, coverage for breakage or damage to fragile items and mysterious disappearance.
Tips to ensure adequate protection:
Contact your insurance broker to discuss what possessions you have requiring additional coverage and to find out how much coverage you currently have under your policy.
Have your valuable possessions professionally appraised to ensure the additional coverage you purchase will be adequate to cover a loss. The premium will be based on the appraised value.
Maintain a detailed inventory of all valuable articles insured separately, including sales receipts, a visual record of each article, and any other documentation establishing providence for antiques and other collectibles. This helps document your loss and speed up the claims process.
Store your valuable items properly in a secure location of your home. If the item is not used regularly or you are saving it to pass on to someone else, consider keeping it in a safe deposit box. This provides additional protection and will lower your premium costs. If you wish to use the item for a special occasion, your insurance company may provide additional coverage for that specified period of time at an additional premium, but you must notify your insurer in advance.
Do not store fine art or carpets in basements or attics as these are areas of the home that experience higher levels of temperature change, and are more susceptible to leaks and flooding.
For jewellery, consider a false-bottom container for storage. These are empty containers made to appear like ordinary household items, like food cans. It is best not to store precious jewellery in the bedroom or in a jewellery box as this is typically the first place a burglar will check after breaking into a home.