Identity Theft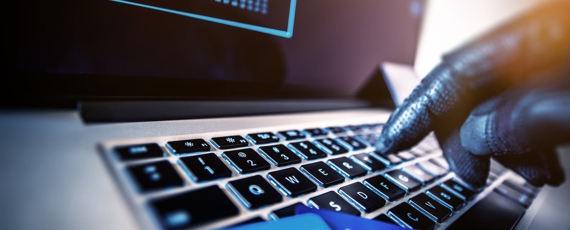 Identity theft is not a new concept. As long as there has been a potential to gain from the misappropriation of personal information, it has existed. However, technology has helped change the landscape with the proliferation of the internet, computers, smart phones, and social media. Over time, identity theft has become a more serious threat for those who don't take proper precautions in safeguarding their personal information. We all should prepare for the eventuality that we may someday become a victim. In recent news, an Internet security vulnerability named the Heartbleed bug was responsible for a decision by the Canada Revenue Agency to shutdown its tax return filing website while it addressed security concerns.
According to the 2013 Norton Report, a startling 68% of adults in Canada have experienced a cybercrime in their lifetime with 42% experiencing such a crime within the past 12 months. This figure equates to approximately seven million Canadians experiencing a cybercrime within the past year.
The results of cybercrime can range in severity. For some, it may be as simple as having to reset a password, but for others the results can be devastating from both a personal and financial perspective. In the more serious cases, it can take years and thousands of dollars to restore your credit and reputation.
What is identity theft?
Identity theft is the result of an unconsented or unknown use of an individual's personal information, and often occurs in conjunction with crimes such as fraud, forgery, or theft. Likely targets for an identity thief can include a Social Insurance Number (SIN), driver's licence number, credit cards, debit cards, cheques, phone cards, passwords, pin numbers, etc.
In general, identity thieves look for the opportunity to make a transaction and obtain cash, merchandise, or services before their identity can be found or the true information owner can be notified.
How To Minimize the Risk of Identity Theft
Be careful. It may sound simple, but the main way of combatting identity theft is to use caution when making any purchase or when otherwise safeguarding your personal information.
General Tips
Do not provide personal information to anyone whether in person, over the phone, or on the internet unless you are certain of their identity. "Phishing" scams are now commonplace and usually involve an individual posing as a legitimate business/government representative in hopes of stealing your personal information or even gaining control of your computer.
Question the need for personal information specifically as it relates to your Social Insurance Number. Only a select number of people need to know your SIN, including your employer, your financial institution, and various government departments. Please consult the Service Canada website for a complete listing.
Avoid carrying your SIN card if you don't need it. Leave it in a secure place instead.
Be careful that your SIN is not used as the account number for other purposes. For example, in some provinces, your SIN is used as your driver's licence number. You may want to ask for this number to be substituted.
Make sure there is a lock on your mailbox, if you still have door-to-door delivery. By stealing your mail, an identity thief can access bank, credit card, and tax information, and even possibly write cheques in your name.
Ensure any sensitive information is shredded and not recycled or put in the trash.
Pay careful attention whenever providing your credit or debit card for payment. "Skimming" is a process whereby your card information may be stolen. Watch to see that your card is only swiped for the purpose of paying for a transaction.
Secure any computers or personal documents in your home. Be cognizant that anyone with access to your home can potentially steal your personal information.
Contact Equifax and/or TransUnion for a copy of your credit report. Look for any unusual items or activity.
Be aware of how workplaces, healthcare and dental professionals, or other institutions handle your personal information. If in doubt, ask for details and ensure you are comfortable with security procedures concerning your personal information.
Drop your outgoing mail off at the Post Office instead of unsecured mail boxes. Collect your mail as soon as possible after delivery. Ask for Canada Post to hold your mail if you are away for an extended period of time.
Ask to opt out of credit offers received through the mail by contacting the Canadian Marketing Association.
Only carry the identification and purchase cards you use and keep your wallet or purse in a safe place when not carrying it.
Password protect and keep safe your smart phone, personal digital assistant, tablet, laptop, etc.
If you require new cheques or credit/debit cards consider arranging for a bank pick-up instead of having them mailed. Always sign the signature area of your credit cards as soon as you receive them.
When disposing of old computer equipment or other electronic devices, make sure that your personal information is permanently deleted from the included memory. Get help if you don't know how to erase data permanently.
Always shield your PIN number when making banking, credit, and debit transactions.
Keep your credit/debit transaction records and reconcile them to your monthly statements to help ensure no unauthorized activity is happening.
Keep track of bill due dates and credit card expiry dates so that you can follow-up if they are not received.
Keep your personal information backed-up in a secure place in case you need it when your personal information is stolen.
Online
Change any passwords you may have frequently and avoid any passwords which may be easily compromised. Ensure that your passwords cannot be easily hacked by avoiding the use of data such as your mother's maiden name, your birth date, your phone number, or other findable information. Websites will also often give guidance regarding the relative strength of passwords.
Use anti-virus software on all of your electronic devices as available. Your home computer should be properly firewalled and kept up-to-date with regular operating system and security patch updates.
Do not send confidential information through email.
Do not use your credit card online unless the merchant uses a secure transaction system. Look for a web address that starts with "https" and not just "http."
Other Concerns
Even if you follow all of the preceding advice on safeguarding your personal information, you may still be the victim of identity theft. For example, thieves could possibly still steal your personal information through wrongful access:
At your workplace.
To your credit reports.
To a lost or stolen wallet or purse.
To any number of online commerce, web store, or social media accounts.
To your mail via a fraudulently submitted "change of address form" sent to Canada Post.
Are you already an identity theft victim?
Possible signs of identity theft can include:
Unauthorized banking or credit card activity.
Unauthorized access to any online accounts including email and social media.
Not receiving your regular mail. This includes receiving mail that you weren't expecting, like a new credit card.
Unusual treatment by financial institutions such as being denied a loan or high loan rates.
Receiving calls or invoices for purchases that you did not make.
The existence of property liens that you had no knowledge of.
Unaccounted for activity on your credit report.

What To Do If You're an Identity Theft Victim
If your personal information has become stolen or lost, please promptly take action to make notifications, close accounts, change passwords, and request new identification as required.
Contact your local police. They will advise if a report needs to be filed. If it does, please record and reference the report number in any correspondence relating to the theft.
Talk to your financial institutions for advice regarding bank and credit card accounts. Depending on the circumstances, it may be necessary to close existing accounts and open new ones.
Change any passwords you feel may be compromised. Changing passwords is a sensible precaution if your personal information may be lost. You should be changing your passwords regularly anyways.
Cancel and replace your driver's licence and other government-issued identification including your SIN card as required. Remember to request that your file is flagged for possible fraud. This way it is more difficult for your stolen identification to be used in future.
Complete the government Identity Theft Statement as required. This will allow any required investigations to begin sooner and help prevent further damage.
Contact the credit rating agencies for a copy of your credit report. Use the reports from Equifax and/or TransUnion to determine if any fraudulent activity was carried out in your name. If there is questionable activity, contact each of the organizations individually to advise them of the fraud and cooperate with their individual investigations. Note that both Equifax and TransUnion will mail you a copy of your credit report free of charge, but they do charge for online access.
Contact Canada Post for any issues regarding missing mail.
Watch for any unusual activity. Review your credit reports frequently after a suspected identity theft. If you suspect identity theft behaviour, file a report with the police, the Canadian Anti-Fraud Centre, as well as any companies involved with the fraudulent acts. Acting quickly to resolve the situation will lessen the effects of identity theft.

Canadian Law and Identity Theft
Canadian law does not provide a statutory definition for identity theft and there is similarly no specific reference in Criminal Code for the offence. However, Canadian criminal law does list fraud, forgery, and impersonation as offences. These offences can be used to address most of the illegal acts associated with identity theft such as:
Theft of government-issued documents.
Counterfeiting of documents.
The assumption of a false identity for gain.
Assisting an individual with falsification of identity.
Falsifying identification for terrorist activity.

Identity Theft Insurance
Identity theft is a generally serious and often costly crime. Insurance for this risk is sometimes included in homeowner insurance policies from certain insurers, but if it is not, an endorsement for identity theft coverage is usually available at a small additional cost. Identity theft insurance is also generally available through insurers, their insurance brokers, banks, and credit card companies. Typical identity theft coverages include:
Costs to obtain credit reports.
Costs to notarize documents.
Certified mail, telephone, and fax expenses.
Lost wages due to time taken off work to resolve identity theft issues (up to policy limits).
Loan reapplication fees.
Specified legal fees.
Costs to replace stolen government-issued identifications.
Some institutions will also offer credit monitoring services as a way of helping to detect identity fraud in a timely manner. This is a separate service from identity theft insurance.
As with all insurance, please read your policy documentation carefully to understand the exact coverage provided or call your insurance broker for more information.
For more information on Identity Theft Insurance, or to obtain a no-obligation quote, please call Marsh's Private Client Services.