Home Inventory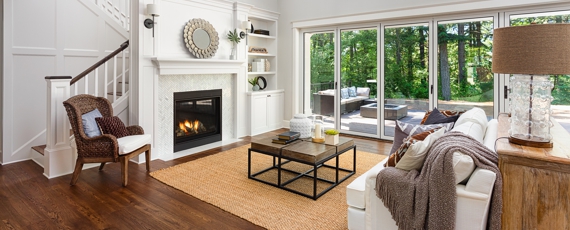 No one is ever really prepared for a disaster to strike their home. Think about all of the belongings that you've accumulated over the years. Now try to remember the exact details about each one. It's not that easy, especially when large collections or valuable items with serial numbers or appraisals are involved. That's when a little preparation and a home inventory can help.
Taking a home inventory doesn't have to be an onerous or time-consuming task, particularly in the age of smartphones with integrated photo/video capture and tailored apps available to aid in the work. However, it is something that does have to be planned for and executed — preferably on a regular basis. Proper storage of the resulting data is equally important. You wouldn't be the first one to lose the documentation of a home inventory in the case of a fire or theft.
Getting Started
Performing a home inventory can be as simple as going through and listing all of the items you own with a pencil and a piece of paper. For many of us who are less comfortable with technology, this may be the preferred method. Spreadsheets and printable forms are readily available from various sources including the Insurance Bureau of Canada to aid in this task. However, if you do have the will to use more modern methods, there is a great deal of choice available through:
Apps and Online Sites – Depending on what smart device you have, visit your appropriate app store such as Google Play or the Apple App Store to peruse the home inventory apps available. They are designed to make the task of home inventory quicker and easier to perform.  Several online sites also provide advice and tools to aid in the task of doing your home inventory.
Photo/Video Capture – In an ideal circumstance, you should have an actual listing of your home inventory, however, photo and/or video capture is a great way to supplement this information. The advantage of photo and video capture is that it is quick and easy. For example, it would probably take a fraction of the time to take pictures of a dvd or blu-ray video collection in comparison to typing out all of the movie titles. Remember to check the quality of your photos or video to ensure the resolution and content of the images are sufficient. When taking pictures of items with shiny or reflective surfaces remember to hold your camera at an angle to the object to help reduce glare. In the instance of taking video, it is easy to imagine how you could pan your video device too quickly and not capture all of the detail required to properly identify your belongings. For video capture, remember audio is also usually available and taking the time to comment with details about particularly important items is advisable. One thing few people think about is properly cleaning and organizing their home before taking pictures and video. This may actually help in gaining a better claims settlement — think of why realtors often "stage" homes before listing them for sale.
Take Stock Often
Remembering to update your home inventory frequently is important. Our lives can change on a daily basis, and so can the number of things we own. Committing to an annual home inventory is always recommended. The good news is that once you've done your inventory the first time, you only have to take the time to update it going forward.
Proper Storage of Your Inventory
Offsite storage of your home inventory is best. This way if something happens to your belongings, your home inventory would likely be unaffected. For the less tech-savvy crowd, a safety deposit box is an ideal place to store a list. For those who are more comfortable with technology, cloud storage may be a good option. Even a usb key with a spreadsheet copied to it or the appropriate files burnt to a dvd disc offer a good solution to the home inventory issue so long as they are stored securely and offsite. If you insist on storing your data on-site in a safe, remember to check if it's fireproof and waterproof.
Making Sure You're Adequately Insured
Upon completing your home inventory, you should be able to calculate a total dollar value for all of your assets. Are you adequately insured? Remember that the insured value for contents on your home insurance policy is usually a percentage of the value of your home and is an approximation. As such, it can easily be less than the actual value of your assets — particularly if your assets include collectibles, art, or jewellery. For those who rent, tenants insurance will specify a set limit for contents. Speak to your licensed insurance broker about increasing your contents insurance limit if your actual home inventory reveals a gap in your insurance coverage.