The "Fine Art" of Risk Management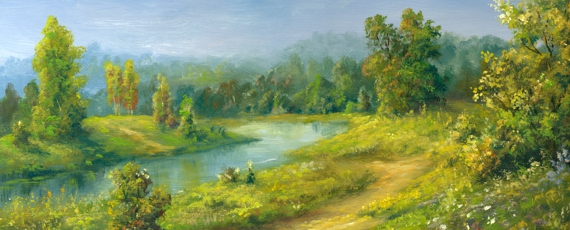 Collectors are integral to the preservation of history. Thanks to them for their labour of love, for it is indeed a labour to ensure that their various works of art are adequately protected.
Unlike a museum, a home is utilitarian. Cats like to jump onto ledges and curl up next to T'ang Dynasty objects. Dogs like to nestle their wet noses on antique carpets and children like to explore new places for drawing—an impressionist painting hung within their reach is as good a medium as any for coloured crayons. Surprisingly, accidental losses of this nature are few and far between. Damage in transit is the most common cause with water damage close behind and theft in the near distance. Either way, two facts are certain: losses do happen and nobody wants to suffer one.
To prevent loss and damage to your art, keep these curatorial tips in mind:
Rapid and extreme fluctuations of humidity and temperature are extremely damaging. The optimal level of relative humidity (RH) is a constant of 50-55 percent and temperature near 68-72 degrees Fahrenheit. RH above 65 percent leads to mould growth on some materials, bronze disease attacking various metals, and warped ivory. RH below 40 percent leads to embrittlement.
All light, particularly ultraviolet (UV) and infrared (IR), induces chemical change which ages materials by degrading them. Avoid spotlight illumination and direct exposure to sunlight.
Cracking and excessive dryness may occur if organic materials are left near sources of heat such as windows, radiators, heating vents, or working fireplaces.
Even the best security doesn't deter professional thieves. The use of electronic alarms in conjunction with physical security is necessary for the purpose of giving police enough time to respond. Seek the advice of a reputable security expert with at least 10 years experience and solid references from customers and the local police.
Document your collections in accordance with standard object identification guidelines. It is also suggested that you keep your documentation off-site in a safety deposit box.
When shipping works of art from your collection, go to professionals who are dedicated to transporting and packaging fine art, antiques, and collectibles. Any restorer will tell you that the highest percentage of damage comes from improper packaging andpoor climate conditions during transit.
There's something very personal about art that makes its treatment different from any other asset. It's important to appoint a trusted and competent insurance adviser who can assist you on appropriate fine art risk management practices. A well-structured insurance policy is only one part of the process and should act as a safety net after all other loss prevention steps have been taken. Conservation controls, proper documentation, selection of expert restorers, professional shippers and packers, and adequate home security are vital first steps to protecting your collection.
There's never been a better time to review or consider insurance protection. Premiums are competitive and creative solutions continue to emerge with flexible underwriting. It's a buyer's market, but buyers beware as the protection afforded to your collection is only as good as the level of expertise your insurance broker or agent can provide. Choose your consultant carefully.