Controlling Insurance Costs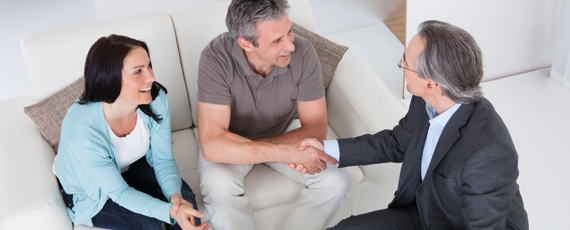 A key advantage to working with personal insurance brokers is their in-depth insurance knowledge. They take the mystery out of insurance by explaining coverage options and limitations to help you define your insurance needs, and obtain you broad coverage at a competitive price.
To help you control your insurance costs and ensure that you are adequately covered, please consider the following tips:
Review your insurance needs regularly. Ask your broker for a complete review of your insurance requirements to help ensure that you are adequately insured. Your broker will give you advice on what coverage you need.
Increase your deductibles. The higher your deductible, the lower your insurance premium. This means that accepting the risk for small losses can usually save you money.
Maximize discounts. You may be eligible for a variety of discounts, including multi-policy, mortgage-free, claims-free, or customer loyalty discounts.
Consolidate your insurance with one insurer. By using the same company to insure your auto and residential insurance, you may be eligible for multi-policy discounts.
Automate insurance payments. Use automatic debits to pay your premiums. Some insurers may cancel your policy after one missed payment, which can make it difficult to obtain insurance elsewhere. 

Report insurance fraud to Crime Stoppers. Insurance fraud drives up the cost of insurance for everyone. You can anonymously call Crime Stoppers to report a case of insurance fraud, and you may be eligible for a cash reward if your tip helps an insurer successfully investigate a fraud.
For Auto Insurance:
Pay for minor damage. If you have a minor accident, check with your broker to determine the implication of a small claim on your premium.
Do your homework before you buy. Some car makes and models cost more to insure because of their frequency of theft and collision claims, and higher repair costs. Check with your broker before you buy.
Drive safely. The better your driving record, the lower your insurance premium.
Prevent injuries. Injury claims are one of the contributors to rising insurance premiums. Properly adjusting your vehicle's headrest can reduce the chances of whiplash-related injury by as much as 40 percent.
For Home Insurance:
Make arrangements to have your home checked while you are on vacation. During the heating season, if your home is unoccupied for more than four consecutive days, you must arrange for a competent person to enter your home on a daily basis. This will ensure that you are covered for freezing of pipes and the rupture or escape of water from the plumbing or heating system. To avoid freezing, rupture, or escape of water, shut-off the water supply and drain all pipes before leaving, or have a 24-hour monitored alarm system installed for the plumbing and heating system.
Don't under/over-insure. You should estimate the value of your possessions, including taxes, and update your inventory at least once a year, so that you are not under-insured. Also, you can never claim for more than what has been the actual loss to insured property, which does not include the market value of the underlying land. You should insure your house for 100 percent of the cost to rebuild it if it is destroyed.
Tell your broker about any major changes. If you are planning any home renovations, running a small business from your home, or renting out your home, certain restrictions may apply to your coverage. Be sure to tell your broker so that you are adequately covered.
Install an anti-theft device in your home. With a monitored fire/burglary alarm system installed in your home, you may qualify for additional discounts.
Prevent losses before they happen. Complete a regular safety inspection around your property to identify and remove any potential hazards.