Art Appraisals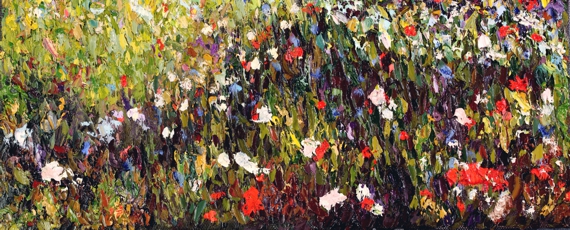 As with any asset class, the valuation for art will have its ups and downs. In an up market, you want to help ensure you are covered for the full value of your collection. In a down market, you want to help ensure that you are not paying for an amount of coverage that is in excess of the current value. Regardless of where we currently sit in the valuation cycle, most art collections will remain a valuable asset and require your periodic attention to properly assess the level of protection required.
"The key to helping ensure that you have the right coverage and policy limits for art rests on obtaining an up-to-date value assessment of your collection and most likely requires working with a qualified, professional art appraiser," says Anton Antonov of Marsh's Private Client Services (PCS). An appraisal is used to determine the appropriate replacement value, most commonly at the retail price, of an artwork or to determine a valuation should there be damage to a piece.
With this being said, appraisals can be valuable for more than just insurance coverage. They determine Fair Market Value to assist in:
Establishing equitable distribution of property that is jointly owned by individuals or institutions.
Determining an art donor's income tax credit if art is given as a charitable donation.
Proving the value of an object in anticipation of a potential sale or acquisition.
Verifying preparation of estate tax returns, assisting in estate planning, or aiding in the distribution of assets.
Helping with asset management, loan collateral, and related financial and legal matters that can be tied to an art collection.
PCS recommends hiring an appraiser who is knowledgeable about the object and class of your particular collection, and certified by a nationally recognized organization. To help find the right one, please remember to ask your potential appraiser the following questions:
What are your qualifications and/or credentials? The Certified Appraiser of Personal Property designation (CAPP) and the International Society of Appraisers (ISA) are the most recognized professional designations.
What is your experience in evaluating this particular item or collection? Look for an appraiser who is a specialist in the type of items being evaluated.
Do you have a vested interest in the items being appraised? Appraisers should not be involved in the purchase or sale of an item or similar items being evaluated, including any present or prospective interest in the objects in the collection.
What are your costs? Costs can include a charge per item appraised basis or a per-hour-of-work approach. Ask for a written cost estimate.
What will you deliver at the end of the appraisal? Ask for a sample of the final report or a description of what it will contain.
Protecting the value of artwork relies heavily on having a thorough assessment every few years, or more frequently if required, and working with qualified appraisers and insurers to gain the proper protection.
Art Asset Lending
Some PCS clients may be interested in knowing that they may be able to leverage the value of a piece of art or a collection without having to sell it. When a particular piece has sentimental value, or you are continuing to hold it in hopes of increased value, or the time is not right to incur sales commissions or capital gains taxes, obtaining a loan against a piece of art may be the best option.