Did you remember insurance for your child attending school away from home?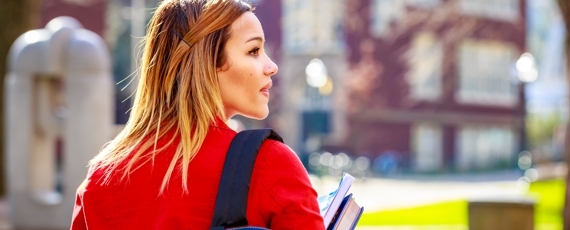 Fall can be an exciting time with your child going to college or university — maybe for their first year. However, parents should be aware that students living away from home are exposed to certain risks that should be insured. Although insurance may not be strictly required in all instances, it is still highly recommended as there is no way to purchase coverage after an incident has occurred.
In general, student tenants insurance policies provide coverage for:
CONTENTS – Each student will be provided with coverage to protect the contents in their room and other personal belongings worn or used by the student on- and off-premises up to the stated policy maximum. This policy coverage may or may not be subject to a deductible in the case of a claim. The policy provides "named perils" coverage to protect their personal property against losses such as fire, theft, or water damage. Any claims are likely to be settled on a "replacement cost" basis without deduction for depreciation.
PERSONAL LIABILITY – If a student is found to be responsible for causing damage to the building or another person's property (for example, if a student accidentally started a fire in their room) or bodily injury to another person, the policy will respond up to the policy limit (usually $1,000,000 or more) to pay legal expenses and compensatory damages for which they are found to be legally liable.
ADDITIONAL LIVING EXPENSES – If as a consequence of an insured loss the residence room is unfit for occupancy or a student has to move out their residence while repairs are being made, the policy will pay the increased expenses, up to the policy limit, incurred by the student to obtain temporary housing. If a student has to move to a hotel for a few days while their room is being repaired, these additional costs would be covered and if required, increased food costs for restaurant meals.
Homeowners should first check with their insurance broker or underwriter to determine if coverage can be extended from their existing home insurance. If their home insurance doesn't allow this option or hasn't been purchased, tenants insurance is usually also available as a standalone policy. The educational institution your child is attending may also provide access to discounted tenants insurance policies.