Rising Personal Insurance Costs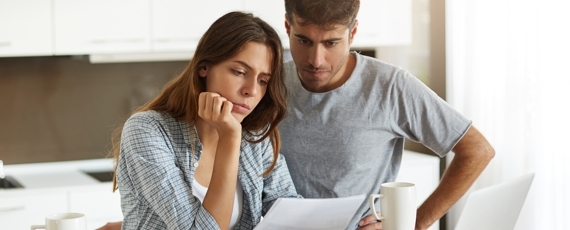 Modern insurance costs are on the rise and this is not only due to increased coverage requirements, at-fault claims, or fraud driving up settlement amounts. A number of other factors now contribute to higher insurance costs in both the personal home and auto coverage categories:

Weather-Related Events: As you probably know, weather events have been increasing in frequency and severity for years. Heightened risk conditions for damage by wind, water, fire, or hail are sure to continue and increase well into the foreseeable future.
Home Technology: Have you checked the internet on your refrigerator lately? The majority haven't, but "smart" refrigerators are now available to complement your much more mainstream "smart" televisions. The takeaway is that your home likely contains many more expensive, technologically advanced items than it did years ago.
Automobile Technology: Today's cars are also more advanced than ever before with technology meant to enhance your safety and driving experience. From lane departure sensors to Apple CarPlay and Android Auto entertainment systems, more car options are appearing as new model years are released — even most car windshields now have built-in technology enabling driver assistance. The downside is that these new options will always require an additional amount to replace, repair, and calibrate in the case of damage.
Finished Basements: More homeowners are choosing to renovate basements to help increase the amount of usable space available in their homes. When coupled with the addition of high-end furnishings and electronics, finished basements can represent both a substantial investment and risk — particularly from sewer backups and overland water. Residences in older neighbourhoods are generally more susceptible to the risk of sewer backup due to aging municipal infrastructure. If you are contemplating any renovation to your home, we recommend that you discuss it with your insurance broker prior to beginning the work, as it is likely a requirement of your policy.
Eco-Friendly Building Materials: Living in a time when building materials such as energy efficient windows and doors are available is definitely a good thing for the environment. However, these materials can also be more expensive and help to increase the cost of a home rebuild when a claim arises.
Inflation: The costs of building materials, contractor labour, personal belongings, and even insurer claims staff salaries are constantly increasing due to inflation.
Market in Transition: In the insurance industry, the market cycle will sometimes reach a point when coverage pricing increases and it is generally more difficult to obtain due to challenging risk underwriting conditions.
So what can you do?
Do Research and Make Educated Decisions:

If you are purchasing a home for the first time, do some research regarding the dwelling's location and specific susceptibility to extreme weather.
When buying or leasing a new car, ask your insurance professional what the cost is to insure your preferred make and model (with the expensive new options) before making a final decision.

Take Measures to Avoid Loss or Accidents: 

At home, take measures to avoid water damage such as installing a sump pump, backwater valve, and/or automatic water shut-off device. This can help remove water from your home in case of emergency and earn you a discount from your insurer.
In the car, remain alert and focused at all times. Even if it does not cause an accident, being caught using a cell phone while driving can result in a large fine and insurance premium increases. When operating your vehicle and never leave the automobile running unattended — this is the leading reason for auto theft.

Talk to Your Broker: Regular conversations with your insurance broker are recommended to help ensure your coverage and deductible levels are acceptable to you in case of a claim. A licensed insurance broker can also help ensure you are receiving all of the policy discounts that you are entitled to.
This blog is not intended to be taken as advice regarding any individual situation and should not be relied upon as such. The information contained herein is based on sources we believe reliable, but we make no representation or warranty as to its accuracy. Marsh shall have no obligation to update this publication and shall have no liability to you or any other party arising out of this publication or any matter contained herein.