Expensive belongings can accumulate easily — ensure that you're protected.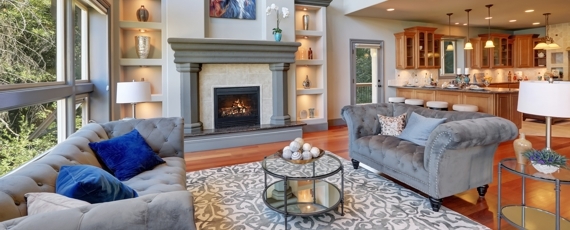 For most people, remembering to arrange for insurance when they buy a home or automobile is almost second nature — this is at least partly due to the fact that insurance is usually a purchase requirement. However, maintaining adequate insurance for other items that you may more routinely acquire is another matter altogether. That's why scheduling a regular home inventory is so important. Over time, people often accumulate more possessions than they realize and, in doing so, risk not being insured for the full amount should a loss occur. By planning to do a full inventory of your possessions at least once a year, you can help ensure protection is available when you need it the most.
When doing a home inventory, remember to take into account the more common items such as:
Furniture.
Appliances.
Floor and Wall Coverings.
Clothing.
Electronics such as televisions, stereo equipment, computers, tablets, phones, etc.
Media.
Tools.
Recreational items such as all-terrain vehicles, jet skis, snowmobiles, bicycles, sports equipment, etc.
Hobbies involving collectible items should also be paid close attention to including:
Art – Whether the art market is up or down, collectible art pieces always retain certain values which need to be monitored and updated.
Jewellery – Did you remember to insure the new piece that you received over Christmas or for your birthday?
Stamps, Comic Books, and Other Collectibles – All of these collectible items can carry substantial values. Although collections can certainly consist of low-value items, there is virtually no limit to how high the value of collections can climb.
Wine – Certain wines and other spirits can be valued at hundreds or thousands of dollars a bottle.
Antiques and Other Vintage Items – Aside from being irreplaceable in instances, antiques often carry substantial value.
It should be noted that while many common household possessions may depreciate in value over time, most collectible items can increase in value regularly. Ensure you schedule time to re-examine the values for these items regularly. Please note that if you wish to insure certain items, appraisals may be necessary.
Although not part of the home inventory exercise, please remember that home renovations can also increase the value of your property and need to be reported to your insurance professional so that proper coverage can be provided.