Affluent Individuals: COVID-19 and Your Home and Auto Insurance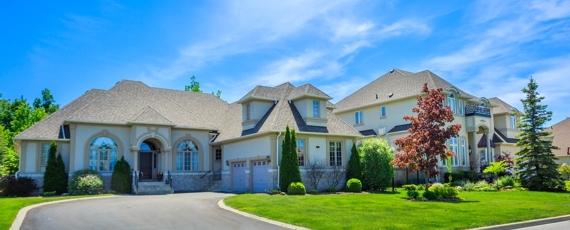 Frequently Asked Questions
The COVID-19 pandemic has influenced most of us to live and work (when possible) in a significantly different manner than in the past. As a result, many of our clients have been asking questions related to their home and/or auto coverage under these unique circumstances.
Whether you need to know about the availability of deferred payments, reducing insurance costs, claims information, or specific coverage issues regarding to your home or auto, we're here to help.
This resource has been created to provide you with guidance regarding common coverage questions during this challenging time. If you have any further questions, please feel free to reach out to us directly. Please be safe and stay well.
Home and Auto
What can I do to help reduce my insurance costs at this time? On April 8, 2020, the Insurance Bureau of Canada (IBC) announced that member companies would be offering substantial consumer relief measures that will continue for the next 90 days. The situation continues to evolve with the Ontario provincial government calling for further premium reductions. However, in either case, if your automobile usage pattern has changed due to the pandemic you may be eligible for a premium reduction. In addition, there may be options to increase deductibles, or suspend certain coverage to further reduce your premiums. Please contact us so we can discuss your options and you can make an informed decision.
Are there any options regarding deferred payments for my home or auto insurance? The IBC announcement also included guidance regarding flexible payment options for those in need due to the COVID-19 pandemic. Some insurers are willing to be flexible regarding insurance payments, but are currently reviewing requests on a case-by-case basis. Please contact us so we can discuss your request with the insurer.
What happens if my insurance payment is marked as Non-Sufficient Funds (NSF) by my financial institution? Some insurers are willing to be flexible regarding NSF fees, but are currently reviewing requests on a case-by-case basis. Please contact us so we can contact the insurer and make the request.
Home
I'm working from home. Does this affect my home insurance? Many Canadians are now working from home as a result of COVID-19 and social distancing measures. If you are doing office work at home involving the use of a computer, tablet, or phone, you will generally not need to notify your insurance broker. However, if working from home involves other elements, such as an increase of visitors, please let us know as this may require alternate coverage and affect your insurance.
Is my work equipment covered by my home insurance policy? If the work equipment is owned by you, and has already been added to your policy, then it would be covered for risks such as theft or damage by fire. However, if your work equipment is provided by your employer, you should consult with your employer who can advise how work equipment is covered.
I'm self-isolating away from my home or unable to come back to Canada from abroad. Is my home still covered in this situation? It is advisable that you refer to your policy wording or contact us for confirmation regarding this question. Coverage and conditions can vary. For example, there is a difference between a home that is temporarily unoccupied versus a home that is now vacant (resident does not intend to return) as well requirements to maintain amenities such as adequate heating to avoid potential water damage from freezing. Your policy will dictate your responsibilities when you are away. We can assist you with understanding your obligations under your policy. Please see the end of this article for our contact information.
My seasonal or secondary residence is currently being unused and I don't know when I will be visiting it due to the pandemic. Am I in danger of voiding coverage if it is unoccupied for a longer period of time than normal? Under normal circumstances, most insurers require that seasonal or secondary residences are visited with a frequency designated in the policy wording. However, due to the COVID-19 pandemic, some insurers may be willing to waive this stipulation. Please contact us so that we verify coverage under this circumstance.
I've taken jewellery out of my safety deposit box and cannot return it due to social distancing guidelines. Does this void my insurance coverage? Please contact us. We can engage the insurer and try to extend coverage for a specified amount of time.
Someone in my home recently tested positive for COVID-19. Does my home insurance cover the cost to deep clean my house once they have recovered? No, home insurance will not cover this.
Due to self-isolation, I expect to be home much more than usual. Do I have to notify my insurance broker of this? No, being home more does not require you to contact your insurance broker.
Auto
What happens if I was in an accident and self-isolation affects my ability to drop-off or pick-up my car? Please contact your Personal Client Advisor for more information.
My car was previously involved in an accident and is scheduled for repair, what do I do? In most cases, your repair should be completed as scheduled. In some provinces, car repair facilities are considered an essential service and can remain open. If you have concerns, please contact your Personal Client Advisor for more information.
Will my car repair take longer given the COVID-19 situation? Insurers offer a network of preferred repair shops to help ensure service levels are maintained and they can assist with any issues or information regarding repair timelines. If a repair does take longer than normal to complete due to the pandemic, the insurer may be able to show flexibility regarding your loss of use coverage with longer use of a rental vehicle. Please contact your Personal Client Advisor for more information.
If involved in an automobile accident, what should I do next? Please see our article on responding to accidents. Please remember guidelines relating to social distancing as COVID-19 remains an issue, even after an accident.
As a result of a claim, I will be requiring medical treatment. Will it still be happening? Many hospitals and clinics in Canada are choosing to postpone non-essential treatments to add capacity for patients needing treatment for COVID-19. Your local physician or hospital should be contacted directly to discuss these treatments and/or appointments.
I'm not presently in Canada and wish to extend the insurance on my rental vehicle. What should I do? Certain clients may also have coverage if they have purchased Excess Liability insurance. However, if you have purchased insurance through a car rental company, you will need to contact them and buy additional insurance. If you are in another country other than the US, you again may have coverage through Excess Liability insurance. Otherwise, you will also need to purchase additional insurance from the rental company. To verify or extend your coverage, please contact your Personal Client Advisor.
I live in Ontario where I am required to purchase a licence plate sticker to prove that I have paid my licensing fee and have valid insurance. If my renewal is due while the Ministry of Transportation office is closed, what do I do? You may purchase your renewal sticker from the Ontario Ministry of Transportation online, however, the ministry is extending the validity of government driver, vehicle, and carrier products and services that expired on or after March 1, 2020 until they advise otherwise. Please see the full list of products and services extended. Clients located in other provinces requiring licence plate stickers should consult their respective provincial Ministry of Transportation sites for up-to-date information.
During the COVID-19 pandemic, I am using my vehicle to pick up food for my neighbours on a volunteer basis. Is this covered by my automobile policy? Yes. Doing this type of service is covered by your auto policy. In general, your insurance is not affected unless it is a job and you are being compensated for completed delivery services. Receiving gas money for a delivery is also fine. Thanks for helping those in need.
If you require more information or assistance, please contact your Marsh's Private Client Services dedicated Personal Client Advisor directly, send an email to pcs.hnw@marsh.com, or call:
Eastern Canada and Quebec: 1 800 361 9945
Central Canada: 1 800 385 6619
Western Canada: 1 877 426 7004
 
This document and any recommendations, analysis, or advice provided by Marsh (collectively, the "Marsh Analysis") are not intended to be taken as advice regarding any individual situation and should not be relied upon as such. This document contains proprietary, confidential information of Marsh and may not be shared with any third party, including other insurance producers, without Marsh's prior written consent. Any statements concerning actuarial, tax, accounting, or legal matters are based solely on our experience as insurance brokers and risk consultants and are not to be relied upon as actuarial, accounting, tax, or legal advice, for which you should consult your own professional advisors. Any modelling, analytics, or projections are subject to inherent uncertainty, and the Marsh Analysis could be materially affected if any underlying assumptions, conditions, information, or factors are inaccurate or incomplete or should change. The information contained herein is based on sources we believe reliable, but we make no representation or warranty as to its accuracy. Except as may be set forth in an agreement between you and Marsh, Marsh shall have no obligation to update the Marsh Analysis and shall have no liability to you or any other party with regard to the Marsh Analysis or to any services provided by a third party to you or Marsh. Marsh makes no representation or warranty concerning the application of policy wordings or the financial condition or solvency of insurers or re-insurers. Marsh makes no assurances regarding the availability, cost, or terms of insurance coverage.