Tenants Insurance for Members of BCNPHA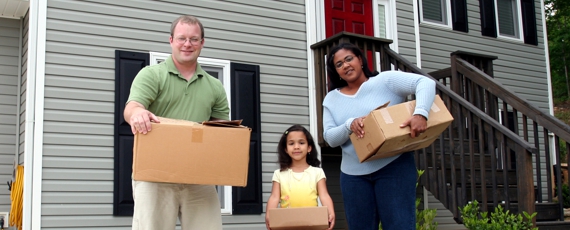 As a member of BC Non-Profit Housing Association (BCNPHA), you have the option of purchasing tenants insurance under this Tenants Insurance Program. Administered by Marsh Canada Limited, and underwritten by Intact Insurance Company, this program provides residents of non-profit housing societies that are BCNPHA members with the following insurance coverage for as little as $12.50 per month:

Contents: $15,000 coverage limit; $500 deductible
Personal Liability: $1,000,000
Additional Living Expenses: $6,000
If you require higher limits of coverage outside of the BCNPHA program, please call your Marsh licensed insurance broker at 1 888 811 5298 to get a tenants insurance quote. Please note that retail rates will apply.
To enrol in the Tenants Insurance Program, please complete the linked application and send via email, fax toll-free to 1 866 640 3688, or mail:
Tenants Insurance Program Enrolment Form
(Payment is accepted via cheque, money order, Visa, or MasterCard. Please note that if you return your completed application via email or fax, your payment for the tenants insurance premium must be made by credit card.)
If you want to make monthly payments, please also complete and mail the linked application:
Why Buy Tenants Insurance?

Tenants insurance covers loss or damage to your contents caused by a number of insured events including; fire, smoke damage, water damage, vandalism and theft.

Tenants liability insurance provides protection in the event you cause accidental damage to another person or their property. 
Coverage for Additional Living Expenses are included up to the provided limit (e.g. hotel bills, restaurant meals, moving costs).

Tenants contents are only covered by the landlord's insurance where the landlord is found to be liable for the damage.

Additional Coverage Features
Higher limits are available on request.

Earthquake coverage is available for an additional premium.
Replacement cost on contents included.
Annual premium of $150 (premium subject to change for subsequent years).
No service fee for the convenient payment plan options offered.
Access to Intact's 24-hour emergency claims service.
Free access to Intact Assistance — a suite of services including access to legal information and a family care assistance plan designed to provide support in times of need.
You may also access a copy of the policy wording by following this link.
Need more coverage? 

Tenants of non-profit housing societies that are BCNPHA members are also eligible for preferred rates on:
Just follow the appropriate link for more information.
Try our new MarshMobile app
Here are some of the reasons you're going to love MarshMobile:
Self-Service – Manage your insurance on-the-go with access to policy documents, pink cards, payments, and the ability to initiate changes right in the App!
Real Time Claims Support – Record and upload details of a claim when it happens, including photos and location to capture every detail and alert your broker in real time that you need assistance. 
Stay Connected – Get the latest news, alerts, and cost-saving tips.
Promoting the Program
BCNPHA member buildings who want to help promote the residents insurance program to their tenants may use the marketing materials provided below:
Your tenants insurance coverages will be placed with a program administered by Marsh Canada Limited. Marsh Canada has engaged in a competitive marketing process to offer a competitive product. We have negotiated this Program on a group basis with the insurer but we have not acted as a broker for any individual participant. This Program may be for a term of several years and may not be negotiated annually.
Information in this web page represents a synopsis of coverage and is provided as a reference only. The actual policy, including endorsements determines coverage. It contains exclusions, limitations and other provisions not referenced (or only briefly summarized) here and the policy should be consulted for full coverage terms, conditions and requirements. Deductibles may apply.  For exact terms, definitions, limitations, and exclusions, please speak with your licensed Marsh Canada Limited insurance broker, or refer to the policy wording.
This document is not intended to be taken as advice regarding any individual situation and should not be relied upon as such. The information contained herein is based on sources we believe reliable, but we make no representation or warranty as to its accuracy. Marsh shall have no obligation to update this publication and shall have no liability to you or any other party arising out of this publication or any matter contained herein. Any statements concerning actuarial, tax, accounting, or legal matters are based solely on our experience as insurance brokers and risk consultants and are not to be relied upon as actuarial, accounting, tax, or legal advice, for which you should consult your own professional advisors. Marsh makes no representation or warranty concerning the application of policy wordings or the financial condition or solvency of insurers or re-insurers. Marsh makes no assurances regarding the availability, cost, or terms of insurance coverage.