Family Office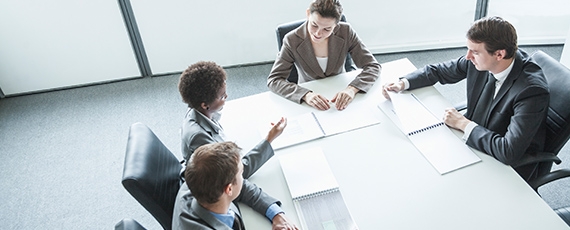 Personal Risk Management For Family Offices
Large, multi-generational families with substantial assets have unique risk management needs, as do the family office risk managers and advisors who serve them. 
Marsh PCS creates customized personal insurance programs and risk management education to help protect families with complex structures, relationships, and exposures, and to help support, protect, and advance their associated family offices and enterprises. 
The Marsh PCS Advantage
As a pioneer of family office risk management services, Marsh PCS has Family Office Specialists across the country with decades of experience addressing the broad range of exposures and serving the widely varied structures and dynamics of large families. Further, as part of the larger Marsh organization, we have access to an unparalleled breadth of global resources that enable us to fulfill client needs across the country and around the world. 
How Marsh PCS is Different
Our robust data, powerful analytics, and customized program and service design, coupled with our broad, global reach give our clients a distinct advantage.  Families and family offices benefit in the following ways:
Expert Advice and Counsel – Through our in-depth, comprehensive consultation and vast industry expertise, we are able to deliver a customized personal insurance program with recommendations to address the diverse exposures of each family member while taking into account differing holdings, geographies, and levels of risk tolerance.

Superior Client Service – Marsh PCS creates a sophisticated service model based on the needs of each family and family office staff member. Each family client receives a dedicated Client Advisor to serve as the main point of contact. Families and family office managers may benefit from an enhanced service team that could include supporting colleagues in claims and endorsement processing, as well as a senior relationship manager, technical advisor, and/or contract review specialist.

Industry Strength – Our established strength in the insurance industry has enabled us to foster successful, long‐term relationships with the top insurance companies in the high-net-worth space. This results in the ability to deliver outstanding program marketing, placing broad risks with competitive rates, optimal terms, and varied coverage options on behalf of our clients.

Program Advantages – We'll develop a single holistic personal insurance program for the family that includes the implementation of family standards and placement protocols as well as the benefits of premium advantages, management efficiencies, and industry-leading solutions.

Specialized Expertise – To provide the deep subject matter expertise required in certain areas of risk, Marsh PCS has direct access to dedicated specialists in the areas of luxury yachts, fine art, private aviation, management liability, directors and officers exposures, as well as resources to address commercial insurance needs.

Claims Advocacy – Marsh PCS has a dedicated claims team consisting of colleagues with an average of 20 years industry experience. Providing client advocacy and support throughout the claims process, this group works with insurers on behalf of our clients to obtain a fair and prompt settlement.

Access to Enhanced Services – Working with our core carriers, we have the ability to provide access to extra risk management services such as appraisals, background checks, and security consultations, among other specialized services. 
Marsh PCS works with family offices to minimize the complexities of managing a family's exposures using insurance products and risk mitigation strategies that help protect the client's lifestyle, safeguard their legacy, and offer lasting peace of mind. 
To learn more about our family office risk management services, contact a Marsh PCS Personal Risk Advisor.