Today's risk environment is more complex than ever before.
Successful individuals, families, and family enterprises — including first-generation wealth makers and large, multi-generational family offices — face a convergence of personal, commercial, strategic, and financial risks. Owning multiple properties in multiple locations, natural disaster exposures, complexities of running a business, the dynamic healthcare environment, cybersecurity issues, and direct investing risks are just some of our clients' concerns.
Through the family of Marsh & McLennan Companies (MMC), Marsh Private Client Services (PCS) offers each client customized solutions to their unique set of risk issues. Our unrivaled breadth of expertise includes industry-leading capabilities in risk, strategy, and people, and our expansive global footprint allows us to provide our clients with both local insight and a global perspective. Together, we are able to address the most critical issues faced by our clients worldwide, delivering comprehensive and effective solutions to protect their lifestyles and offering lasting peace of mind.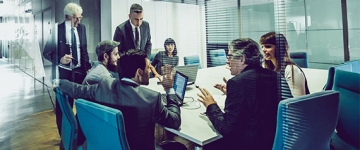 Featured Articles
Each family office and its respective family is uniquely different, but one thing that all family offices have in common is the need to establish insurance standards.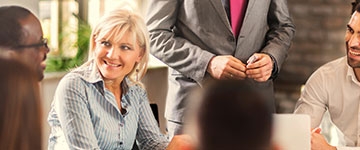 Featured Articles
Family offices have many of the same workplace concerns and liabilities faced by larger organizations. Learn more about how to mitigate potential risks.
Our Clients
Marsh Private Client Services (PCS) provides comprehensive personal risk management solutions to:
More than 100 multi-generational family offices with substantial assets and unique risk management needs.
Clients with global exposures and some of the world's largest individual collectors.
Pioneers in Family Office Risk Management
As a trailblazer in family office risk management advisory services, Marsh PCS has built a reputation of bringing innovative solutions to the marketplace. Decades later, we remain the leading insurance broker to offer clients unique insurance solutions and services. Our thorough stewardship account review process, customized technology offerings, and enhanced analytics capabilities set us apart from the competition.
Marsh PCS has access to Marsh & McLennan's unrivaled breadth of global resources, allowing us to fulfill client needs across the country and around the world.
Dedicated Team of Specialists
Our dedicated teams of Family Office Specialists are committed to providing clients with deep subject matter expertise and resources required to manage key areas of risk including:
Property & Casualty
Directors & Officers Liability
Management Liability
Valuable Articles
Fine Art
Yacht
Commercial Business
Cyber Liability
Kidnap & Ransom
Health & Employee Benefits

Each dedicated team meets with their family office clients on a regular basis to provide a comprehensive review and analysis of their respective insurance program. The team is also available to respond to the ever-changing needs of family office clients.
The Marsh PCS Advantage
Marsh PCS works with family offices to minimize the complexities of managing a family's exposures using risk mitigation strategies and enhanced capabilities:
Benchmarking Reports — Offer insights for family offices by comparing their risk profile with the personal risk management programs of similar family office clients.
Personal Account Analysis — Provides a performance snapshot of a client's personal insurance program and identifies if there are potential risks and coverage gaps.
Catastrophe (CAT) Modeling — Data analytics modeling positions clients to make informed decisions regarding their personal insurance risk exposures.
Educational Programs — Customized learning plans offer family office staff and members valuable insights on a number of risks that may impact them.
Professional Services — Specialized advice and access to service providers who are experts in their field including fine art, rare collectibles, cyber and security management, and executive healthcare.
We offer our clients sustained value through analytics, solutions, education, advocacy, and professional services.
Additional Services
Because large, multi-generational families often have not only personal risk, but also commercial, cyber, catastrophe, strategic, and direct investing risks, Marsh PCS works closely with our colleagues at Marsh and our sister companies, Mercer, Oliver Wyman, and Guy Carpenter, to provide industry-leading solutions for these unique areas of risk.
Additionally, to help protect our clients more holistically, Marsh PCS has relationships with several distinguished brands in the areas of collections, security, and medical services. These firms provide premier services that support comprehensive property and personal protection.