Hurricane Matthew Reinforces the Need to Review Your Policies Regularly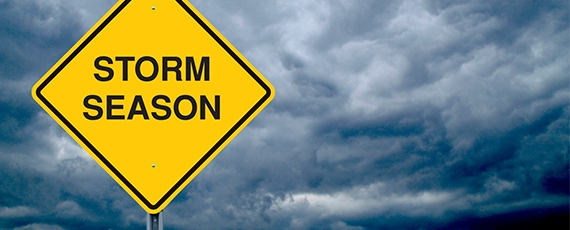 Last week, Hurricane Matthew created havoc in the Caribbean and along the East Coast, from Florida to the Carolinas. And even now after the hurricane has moved back out to sea, the issue of flooding continues in these hard hit areas. 
According to an analysis by CoreLogic, a company specializing in financial and consumer data, total insured property losses from Hurricane Matthew are expected to be between $4 billion to $6 billion. This estimate is for both residential and commercial properties, with upwards to 90% of the losses due to wind and 10% to storm surge (wind-driven water above the predicted tide.) 
The CoreLogic analysis points out that Florida's stringent building codes undoubtedly helped reduce total insured property losses when compared with other memorable storms.
As we once again see the damaging impact from a combination of wind and storm surge, it's a reminder of the importance of understanding how your insurance policy will respond to a natural disaster.
Understanding Your Insurance Policies
An insurance policy is a contract, a commitment to pay out on a covered loss. How your policy is structured will determine coverage applicability and the amount of loss paid by the carrier. The clearer your understanding of what your policy says, the more prepared you will be in the event of a claim.
Nearly every major catastrophe brings questions around how and if coverage will respond, and what policy will respond (whether it's a homeowners, valuable articles, auto, or watercraft policy.)
If your policy provides windstorm coverage, what is the policy definition of "windstorm" and how do special deductibles apply? 
How is flood defined? What coverage, if any, is provided for flooding that can result from a storm surge?
If a valued piece of art is damaged, would you be fully covered for the loss?
Although the comprehensive coverage available under an automobile policy provides some of the broadest coverage available, how will your vehicle's value be determined?
Does your watercraft policy exclude damage resulting from a storm surge, waves or tidal water caused by a severe storm?
What coverage is provided for additional living expenses if you're required to evacuate or if your home is damaged? 
Whether damage is from wind, storm surge, or something else, working with your insurance advisor to regularly review your policies can help you recover in the wake of a disaster.